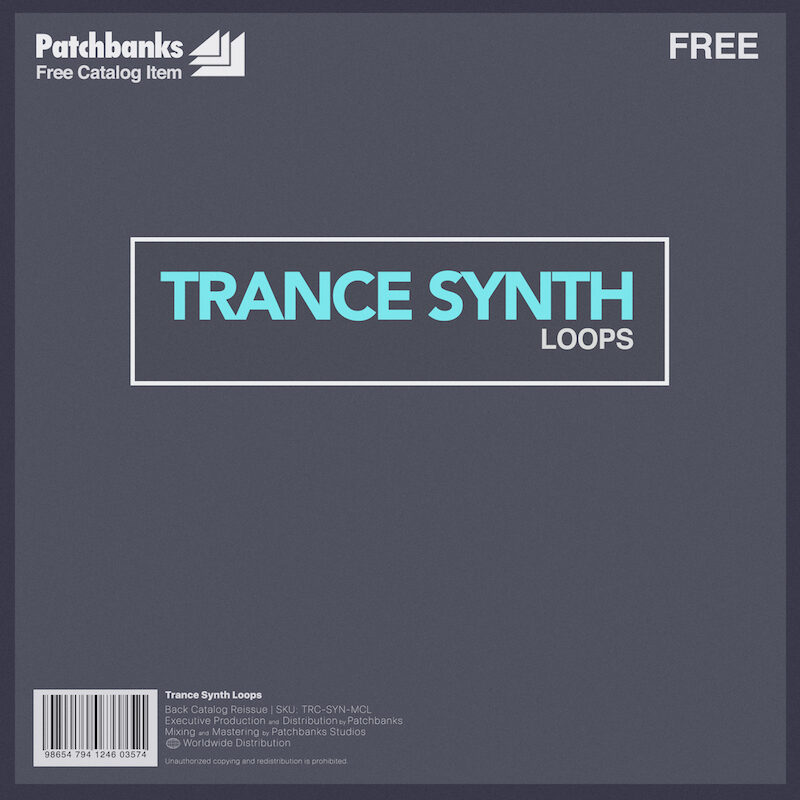 SKU: TRC-SYN-MCL
Label: Patchbanks
Released: 09/21/2007
Quality: Standard
Version: Reissue
Genre: EDM • Trance
Format: Loop
Compositions: 13
Total Audio Files: 61
Download Size: 41.7MB
Download a free collection of digital synths from the 2005-2007 trance era. Over 60 loops of arpeggiated leads, bass and chords for producing various styles of EDM club music.

To download a free copy add to cart and checkout with $0.