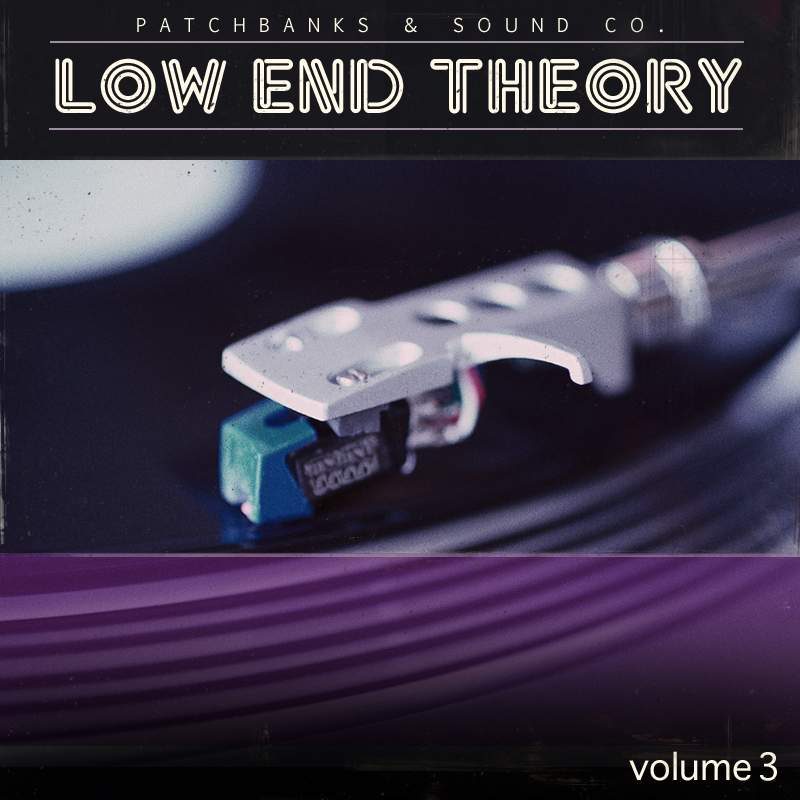 Low End Theory Vol.3
Rating: Standard
Label: Patchbanks
Release Version: Original
SKU: LET-VS3-MCL
Genre: Hip Hop • Throwback
Audio Format: Master Mix
Compositions: 25
Total Audio Files: 25
Download Size: 123.1MB
See item specifications for more details.
A collection of 25 drumless melody samples for producing old school chilled hip hop vibes.
The Low End Theory volume series comes with 25 drumless melody tracks that are great for sampling and producing chilled hip hop vibes. The insturment list includes EP keys, organs, strings, synths, live bass, live guitars and many more instrument sounds.
Rating: Standard
Label: Patchbanks
Release Version: Original
SKU: LET-VS3-MCL
Genre: Hip Hop • Throwback
Related Genres: Chill, Old School
Audio Format: Master Mix
Compositions: 25
File Format: 24bit Wav
File Size (unzipped): 139.8MB
Recording Sources: Analog, Acoustic, Digital
Audio Channels: Stereo
BPM Range: N/A
Performance Style: Riffs + Chords, Solo
Instrument List: Electric Guitar, Electric Bass, EP Keys, Grand Piano, Synth Analog
Content List: 25 audio files (mixed stereo)