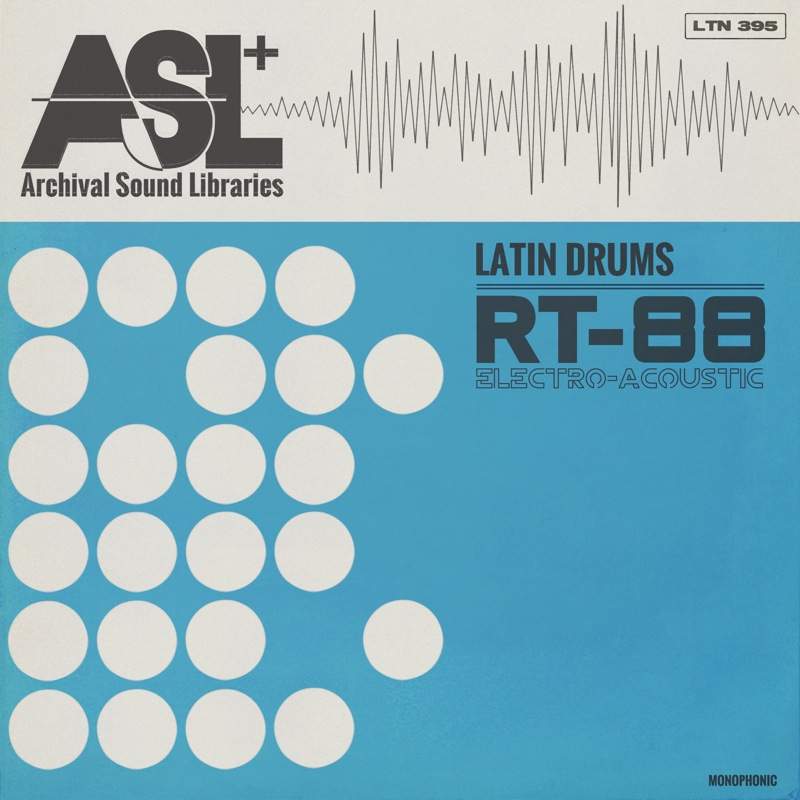 RT-88 Latin Drums is now available
The RT-88 is a concept drum machine containing a curated collection of custom electro-acoustic drums and sounds for music production. Each series comes with a playlist of unique samples that are tuned and tweaked for a specific genre. The RT-88 has a bright saturated sound on the highs with a round warm kick on the bottom.
The RT-88L series (Latin Drums) comes with 232 stemmed loops composed in various styles of popular Latin rhythm grooves, including bossa nova, samba, mambo, rumba, salsa, merengue, reggaeton and more. A sample kit with 23 one-shot samples is also included for users that want to create their own rhythms.
ASL drum libraries are fully recorded with class-A studio gear and designed with special processing techniques to reproduce a warm vintage drum box circuitry sound.